Rent a minibus Volkswagen Crafter
Minibuses created by German engineers, we must admit, will always be the most reliable, economical and safe. Therefore, we are sure that renting a VW Crafter Passenger will ensure you the safest and most comfortable journey at any distance.
Rent a minibus with a Belarusian chauffeur for corporate events, get anywhere in Minsk.
Order a transfer to Minsk-2 or airports of neighboring countries for a large company.
Going with friends on a shopping tour or watch a game of your favorite team.
For these purposes, hire of VW Crafter with a driver, 21 seats will be the minibus of your choice. Because he copes with any task. And renting a minibus is quite inexpensive.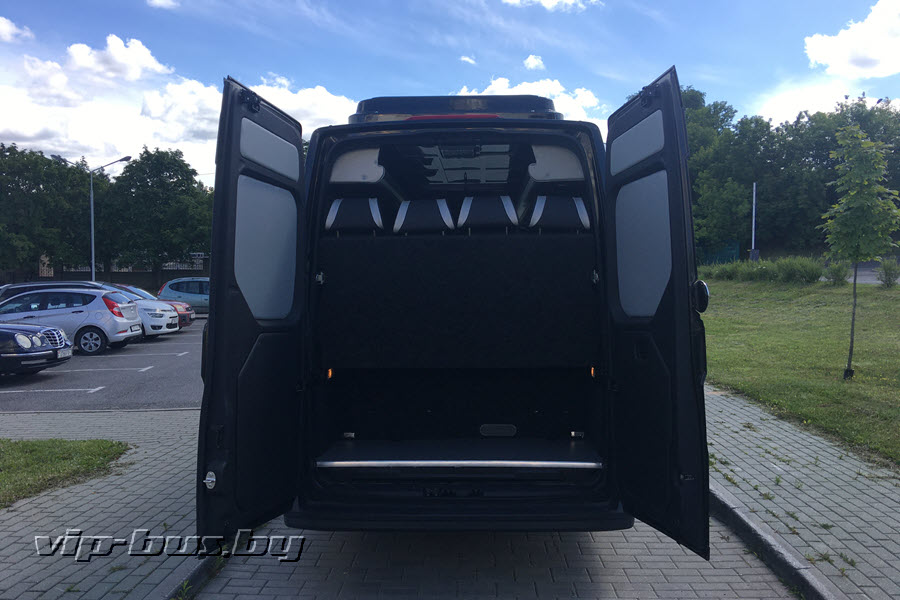 Сabin Wi-Fi, 220v sockets, TV / DVD, microphone will make the trip comfortable. You will be surprised how fast the time flies on the board!
Best minibus rental price
We recommend this minibus for:
corporate leases
tours across Belarus and Minsk
transfers to the airports of Kiev, Moscow, Warsaw
minibus order for holidays and celebrations.
In comparison with a large passenger coach, 21-seater Volkswagen will cope with these tasks better, faster and at lower cost.
The price includes renting a bus + chauffeur services. Fuel and using roomy trunk is also already included in the price. No hidden surcharges!
Book a cheap VW Crafter minibus and travel with comfort!