Transfers to and from Minsk Airport
A visit to any large city begins at an airport, and ends there too. Transfer to / from airport is an integral part of most travels. Why not continue your visit to Belarus with a transfer from Minsk National Airport with en.vip-bus.by cars?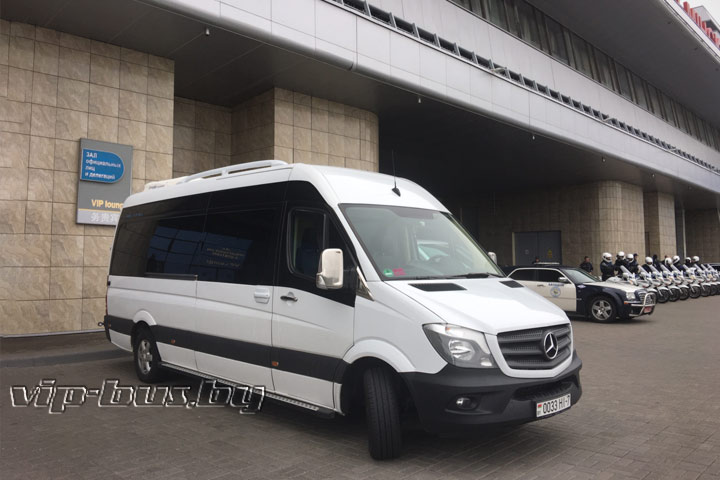 From our company you could expect the same level of comfort, attention and speed of travel with which you have just been served in the business class of a renowned airline.
Private driver
meets you and your group at the exit of the arrival hall;
helps to load your luggage in a car or minibus;
in minimum time will take you to the hotel to have rest after flight (although you can start relax as soon as get on the salons of our cars - they have all what you need for that);
makes a stop for currency exchange at a favorable rate;
delivers to the airport on time, reducing tedious waiting in departure area.
We have fixed prices for a trip to Minsk National Airport. and find out cost of hire you could at page.
Transfer to airport
The geography of transfer to the airport is not limited to Minsk only.
Popular airports to transfer with our customers are Vilnius (so called Minsk-3 :), Warsaw, Moscow and Kiev.
Group transfer by minibus to/from nearby foreign airports will slightly increase travel time, but significantly reduce the cost of travel.
Welcome on board, dear guest!